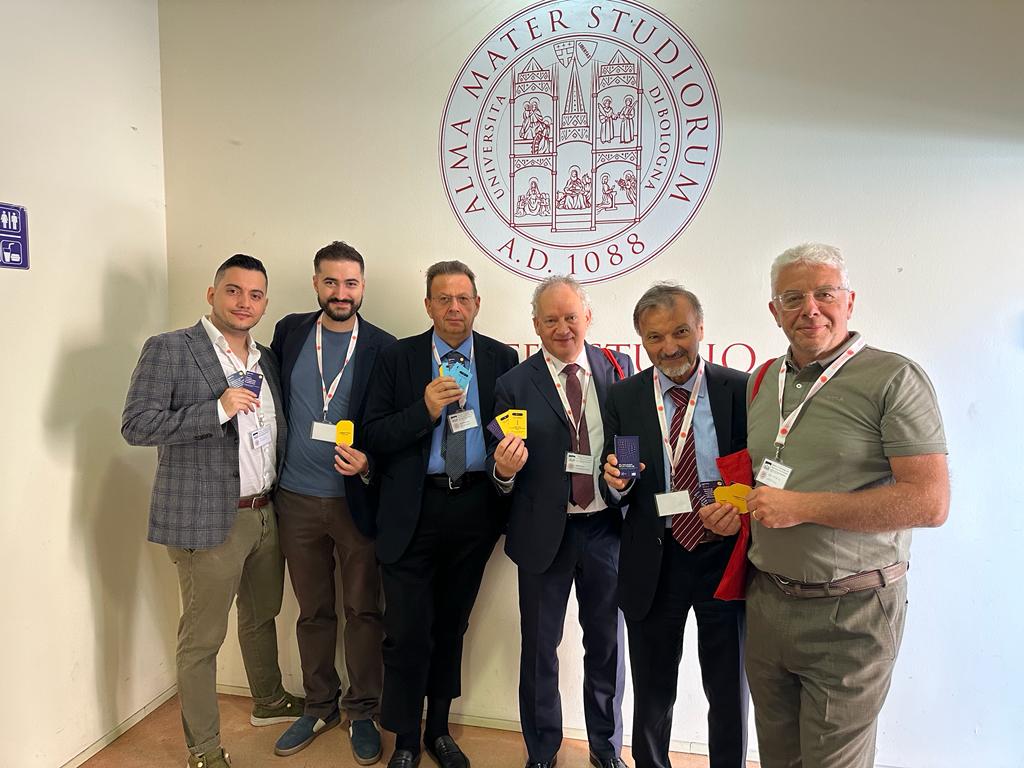 All'Università di Bologna presentati i Business Statools made in Basilicata
Questa mattina, presso il dipartimento di Scienze Statistiche dell'Università di Bologna, durante la conferenza internazionale ASA 2023 "Statistics, Technology and Data Science for Economic and Social Development", che vede fra gli organizzatori anche ISTAT, ASSIRM e SIS, si è tenuta la presentazione dei "Business Statools – Il gioco di carte della statistica", opera editoriale innovativa realizzata da iinformatica, centro di ricerca privato della Basilicata (noto per l'opera Lucanum), con il contributo di alcuni soci dell'Associazione per la Statistica Applicata.
L'opera, nata come declinazione del progetto Lucanum Elements, si compone di carte da gioco (metodi e obiettivi) e di una tavola che mette in correlazione gli obiettivi ricorrenti nelle aziende produttive e i corrispondenti metodi statistici utilizzabili per il loro raggiungimento.
Luigi Fabbris, già professore ordinario di Statistica sociale dal 1992, presidente ASA, coautore dell'opera e promotore del progetto afferma che "Attraverso l'approccio innovativo della gamificazione dei Business Statools vogliamo sia diffondere l'interesse per l'applicazione della statistica nel mondo delle imprese, sia creare nei giocatori e negli spettatori il senso dell'adattabilità della metodica statistica ai più diversi problemi concreti che si affrontano comunemente nel mondo della produzione".
L'opera ha visto fra gli autori anche Francesca Bassi, Eugenio Brentari, Maurizio Carpita, Alessandro Celegato, Saverio Gianluca Crisafulli, Angelo Romano, Antonio Ruoto e Vito Santarcangelo.
Un approccio originale e attuale vocato a nuove forme di didattica innovativa, che intende diffondere la cultura statistica oltre i confini accademici.
Per ulteriori informazioni sulla conferenza ASA: https://eventi.unibo.it/asa2023/program