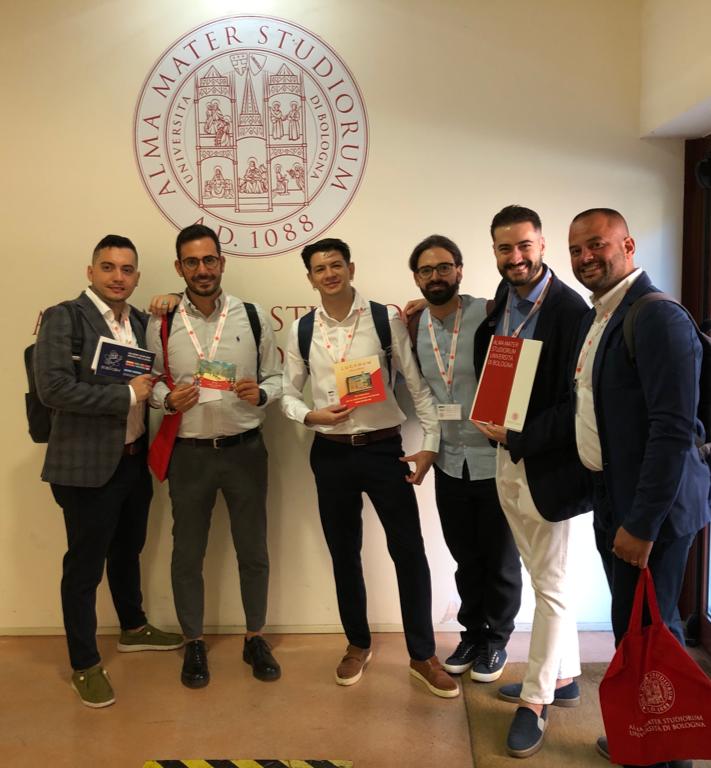 L'innovazione sostenibile STEAM in scena all'Università di Bologna
Quest'oggi presso l'Università di Bologna è stato presentato con grande entusiasmo il lavoro scientifico "The Role of STEAM Disciplines and Metaverse for the Targets of the UN 2030 Agenda" durante la conferenza internazionale "Statistics, Technology, and Data Science for Economic and Social Development" organizzata da ASA, ISTAT e SIS.
Il lavoro di ricerca ha esplorato il ruolo cruciale delle discipline STEAM (Scienza, Tecnologia, Ingegneria, Arte e Matematica) nell'ambito di una didattica 4.0 come fondamentale leva per affrontare le sfide educative del nostro tempo, soprattutto nell'ottica degli obiettivi di sostenibilità promossi dall'Agenda ONU 2030. Per l'occasione è stato presentato come caso studio "Robocom" una soluzione all'avanguardia progettata dalla PMI innovativa iinformatica indirizzata alle scuole, comprendente strumenti didattici innovativi in grado di adattarsi ai nuovi ambienti digitali, introducendo tecnologie innovative come metaverso, digital twin e realtà aumentata nel contesto didattico. Un aspetto particolarmente rilevante è l'integrazione di tecnologie aptiche, pensate per le persone ipovedenti, per garantire un apprendimento inclusivo tramite suoni e vibrazioni. Infatti, tramite tale tecnologia è possibile consentire ad un ipovedente di acquisire la dimensione spaziale anche di planimetrie, immagini scientifiche e opere d'arte.
"Presentare il nostro progetto innovativo Robocom rivolto all'educational in questo contesto così prestigioso è stato un vero onore" afferma Antonio Ruoto, direttore creativo della iinformatica che ha presentato il lavoro di ricerca, che aggiunge "Siamo convinti che uno strumento come Robocom possa essere fondamentale per introdurre le potenzialità di apprendimento delle nuove tecnologie nell'ambito educativo soprattutto quando si tratta di promuovere un approccio didattico inclusivo e orientato alla sostenibilità".
Tale esperienza è ulteriore conferma delle grandi potenzialità espresse a livello internazionale dai giovani team del nostro territorio.
Ulteriori dettagli sulla conferenza scientifica e sul lavoro di ricerca presentato sono disponibili al sito internet: https://eventi.unibo.it/asa2023/program