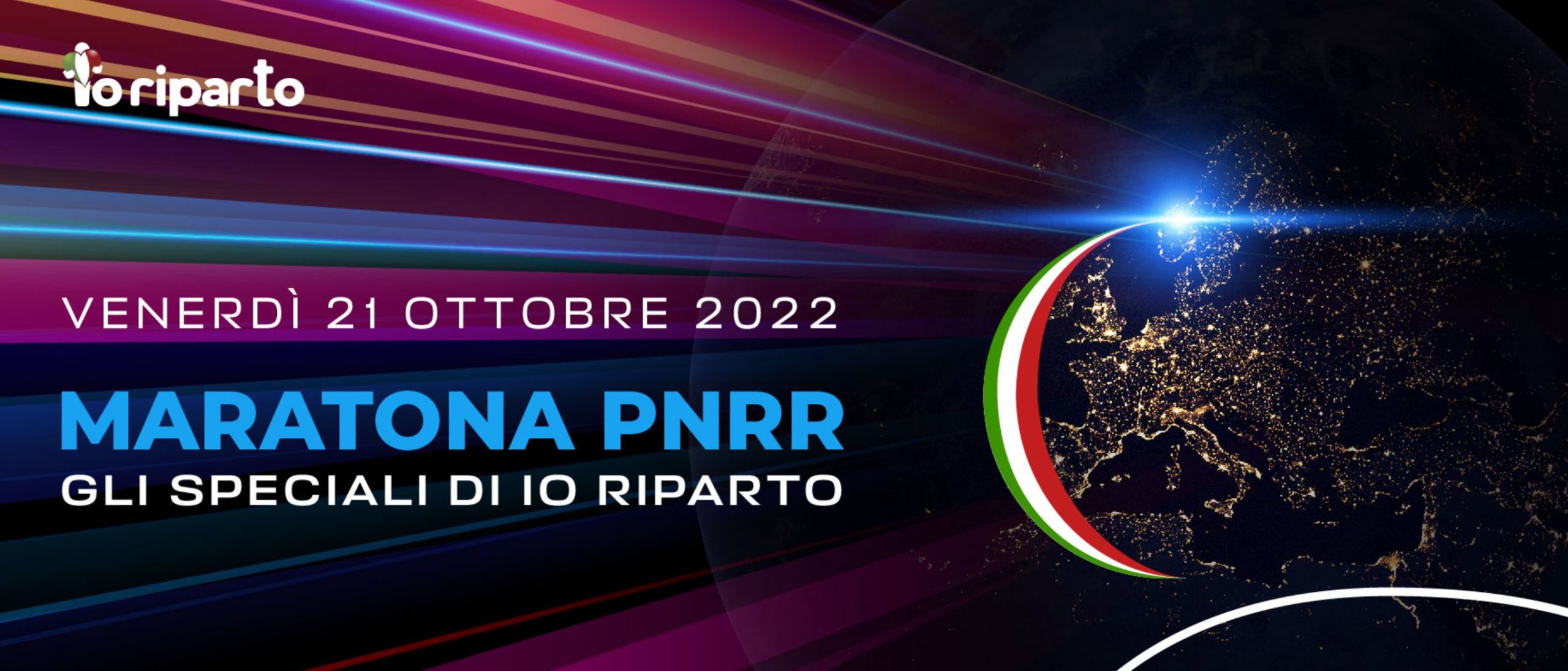 Case study lucani Caldarola (Calid) e iinformatica (Lucanum) all'evento online Speciale Maratona PNRR di Io Riparto
Venerdì 21 ottobre è tempo dell'evento online Speciale Maratona PNRR di Io Riparto, progetto selezionato da Repubblica Digitale (iniziativa strategica nazionale promossa dal Dipartimento per la trasformazione digitale della Presidenza del Consiglio dei ministri), in collaborazione con Dintec (Consorzio per l'innovazione tecnologica di Unioncamere) con la Camera di commercio di Chieti-Pescara, che ha l'obiettivo di trasformare le Missioni del PNRR in azioni concrete con attività di informazione, divulgazione, supporto e follow-up per tutte le realtà che desiderano cogliere l'occasione fornita dal Piano Nazionale di Ripresa e Resilienza.
Con la moderazione di Luca Tremolada, data journalist de Il Sole 24 Ore, e Barbara Gasperini, giornalista tecnico scientifica, alle ore 12 all'interno del palinsesto "Officine PID" saranno presentate le iniziative che hanno portato nel 2021 e 2022 la Basilicata sul tetto d'Italia per innovazione.
Si tratta di "Lucanum – Il Gioco della Basilicata" vincitore del premio Top of the PID 2021 Mirabilia (innovazione turistica) e "Calid – Caldarola Interactive Device" recentissimo vincitore del premio Top of the PID 2022 (innovazione sociale).
Vito Santarcangelo, amministratore unico della pmi innovativa iinformatica, racconterà l'approccio di sviluppo sperimentale che caratterizza l'operato del team-poliedrico della iinformatica che passa dal concept brevettato alla realizzazione del prototipo fino al lancio innovativo del prodotto, focalizzandosi nel talk sul case study crossmediale "Lucanum" di cui presenterà la sua evoluzione digitale nella forma di "Realverso" (metaverso della sostenibilità).
Marcello Masi, direttore commerciale della Caldarola Srl, racconterà l'originale percorso di innovazione aziendale sviluppato da Caldarola nel settore tradizionale delle macchine movimento terra, sottolineando le caratteristiche di innovazione sociale del "Calid", simulatore realistico di macchine movimento terra.
A rappresentare il PID (punto impresa digitale) della Camera di Commercio di Basilicata ci sarà la digital promoter Annalisa Casamia.
Un evento che simboleggia, attraverso case studies d'eccellenza, l'ottimo livello dell'innovazione made in Basilicata nel panorama nazionale.
Link evento: https://www.ioriparto.it/speciali/maratona-pnrr/