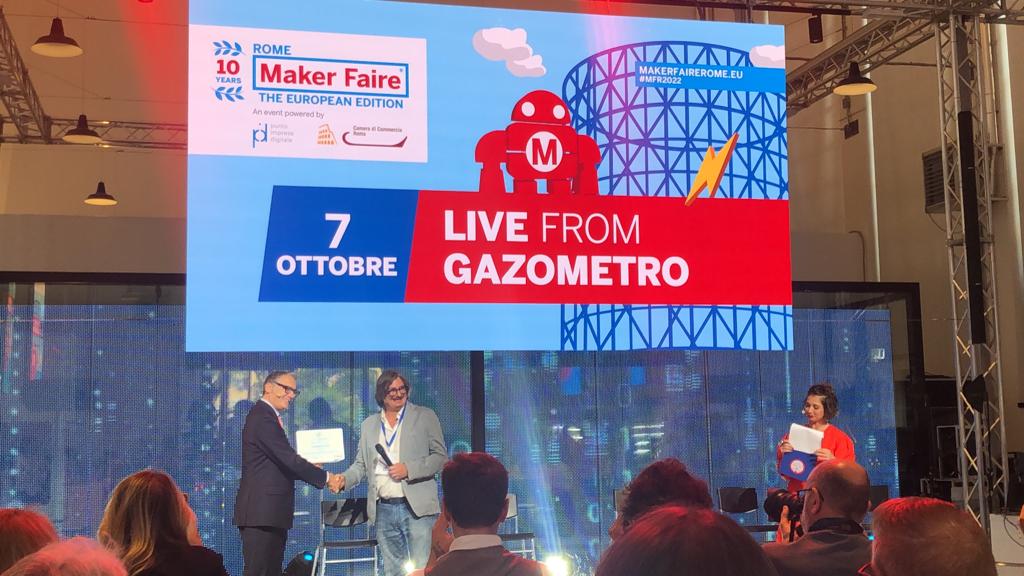 Orgogliosamente partner tecnico-scientifico di Calid, il progetto lucano vincitore del premio Top of the PID 2022
Si è appena conclusa presso la Fiera dell'innovazione Maker Faire di Roma la cerimonia di premiazione del premio Top of The PID 2022. Quest'anno a portare a casa l'ambito primo premio nazionale dell'innovazione aziendale Top of The PID (indetto annualmente dalla rete nazionale dei Punti Impresa Digitale delle Camere di Commercio Italiane) è il Calid, il simulatore realistico di macchine movimento terra ideato e sviluppato dalla storica azienda materana Caldarola Srl. Il progetto è risultato vincitore nella categoria "sociale", che premia soluzioni che, attraverso le tecnologie digitali, contribuiscono all'inclusività e al miglioramento della vita dei cittadini e/o dei lavoratori. Il Calid rappresenta il simbolo di tradizione e innovazione, ove un settore tradizionale come quello delle macchine movimento terra, grazie alle moderne tecnologie hardware-software e della stampa 3D, viene completamente rivoluzionato, con la finalità di formare nuovi operatori del settore, sensibilizzandoli attraverso la simulazione di ambienti ostili ad una maggiore sicurezza nei cantieri e relativa acquisizione di maggiore consapevolezza sul rischio.
A ritirare il premio è il direttore commerciale Marcello Masi, che emozionato racconta: "Un vero onore e un grande orgoglio rappresentare per me quest'oggi l'azienda materana Caldarola. Il Calid rappresenta la vision della nostra azienda, connubio di innovazione e sostenibilità. Simboleggia l'esperienza consolidata nel nostro settore e guarda al futuro con la formazione in ottica metaverso. Ringrazio tutta la nostra famiglia aziendale, perchè Caldarola è storia, impegno e famiglia, ringrazio il nostro amministratore Agostino Caldarola, tutto il nostro staff aziendale di tecnici esperti che ha lavorato al nostro progetto ed il partner tecnologico la pmi innovativa iinformatica, che forse già conoscerete per il progetto Lucanum, che ha realizzato insieme a noi questo progetto portando la nostra piccola, umile, ma innovativa Basilicata a conquistare la vetta di questo prestigioso premio. Un importante riconoscimento che si aggiunge ai due brevetti ottenuti in questi anni dalla nostra azienda, che ci conferma quale azienda all'avanguardia in ambito nazionale".
Un progetto che conferma nuovamente la nostra Basilicata oltre che terra di cultura e di buon cibo anche quale terra di innovazione.